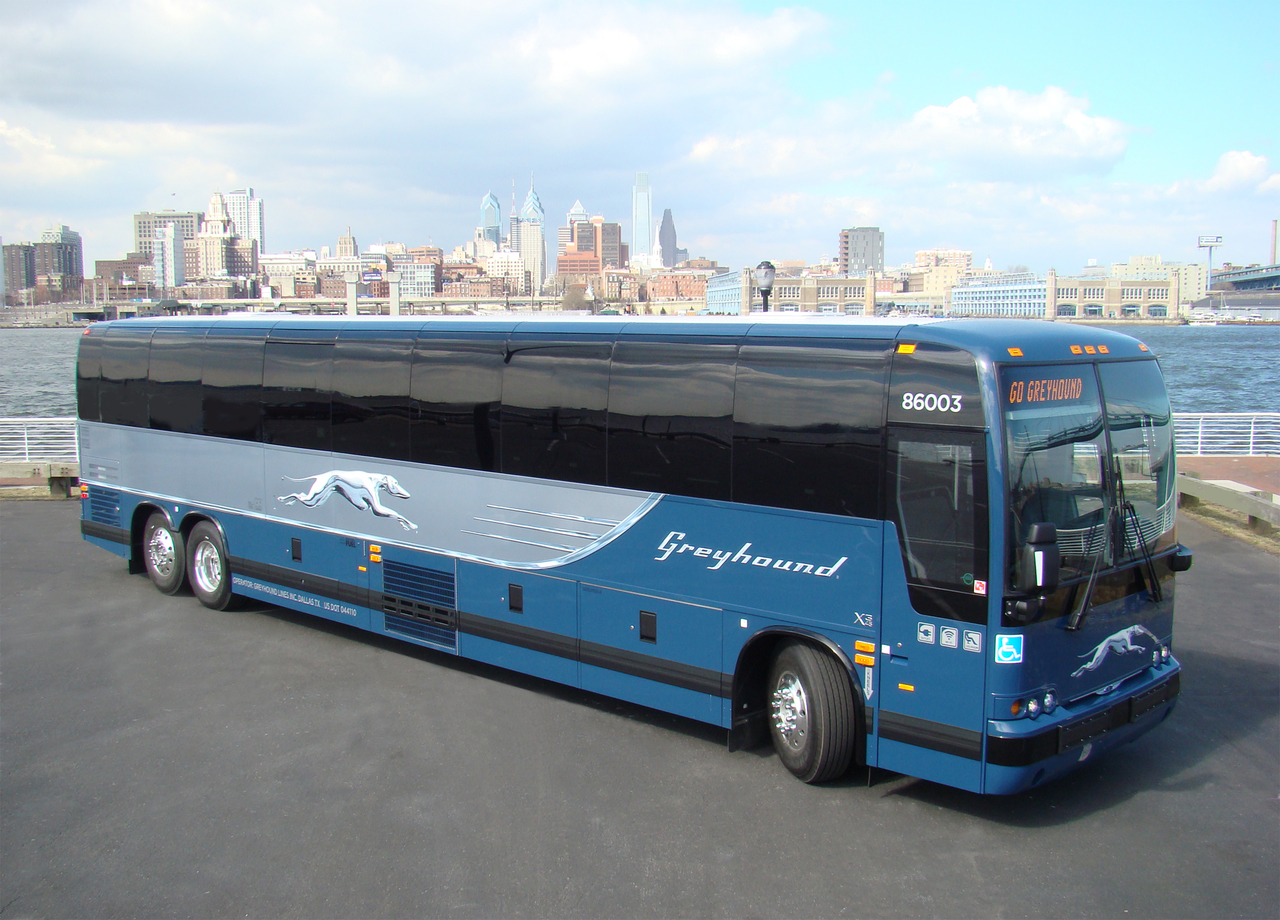 Traveling long distances can be expensive, but not everyone has the budget to fly or drive. Greyhound Lines is a long-standing intercity bus service that has been providing affordable travel options to people in North America for over 100 years. Greyhound Lines connects cities and towns throughout the United States and Canada, offering a wide range of schedules and ticket prices to fit every budget. In this article, we will explore how Greyhound Lines makes intercity transportation accessible, and how it is an affordable option for budget-conscious travelers.
History of Greyhound Lines
Greyhound Lines was founded in 1914 in Hibbing, Minnesota, by Carl Eric Wickman, who saw an opportunity to transport miners from Hibbing to Alice, Minnesota, for a fare of 15 cents. Greyhound Lines quickly expanded throughout the Midwest, and by 1929, the company had a nationwide network of routes. In the 1940s and 1950s, Greyhound Lines became a popular way to travel across the United States, as the interstate highway system was built.
In the 1980s and 1990s, Greyhound Lines faced competition from low-cost airlines and discount car rental companies, which led to a decline in ridership. However, Greyhound Lines adapted to the changing travel landscape by introducing new services, such as Greyhound Express, which offers non-stop service between major cities, and Greyhound Connect, which provides bus connections to rural areas.
Today, Greyhound Lines is still a major player in the intercity transportation industry, providing affordable travel options to millions of people every year.
Affordability
One of the biggest advantages of Greyhound Lines is its affordability. Greyhound Lines offers a range of ticket prices to fit every budget, from economy to premium. Economy fares are the most affordable, with prices starting at just a few dollars. These fares are great for budget-conscious travelers who want to save money on transportation costs. However, the cheapest fares come with some limitations, such as no refunds or exchanges, and limited baggage allowances.
Premium fares are more expensive but come with added benefits, such as extra legroom, priority boarding, and refunds or exchanges. Greyhound Lines also offers discounts for students, military personnel, and seniors. These discounts can help further reduce the cost of travel.
In addition to the affordable ticket prices, Greyhound Lines also offers a range of promotions and deals throughout the year. Passengers can sign up for the Greyhound Lines email newsletter to receive exclusive discounts and promotions. Greyhound Lines also offers a rewards program called Road Rewards, which allows passengers to earn points for every trip they take. These points can be redeemed for free tickets, discounts on future trips, and more.
Route Network
Greyhound Lines has an extensive network of routes that connects cities and towns throughout the United States and Canada. Greyhound Lines offers over 3,800 destinations, and the company operates over 16,000 daily departures. Greyhound Lines buses travel on major highways and through urban and rural areas, making it easy to reach even the most remote destinations. Greyhound Lines also offers express services that travel non-stop between major cities, such as New York City and Washington, D.C.
Greyhound Lines' route network makes it an ideal choice for people who need to travel long distances on a budget. Greyhound Lines can take passengers to destinations that may not be served by other modes of transportation, such as remote towns and national parks.
Comfortable Buses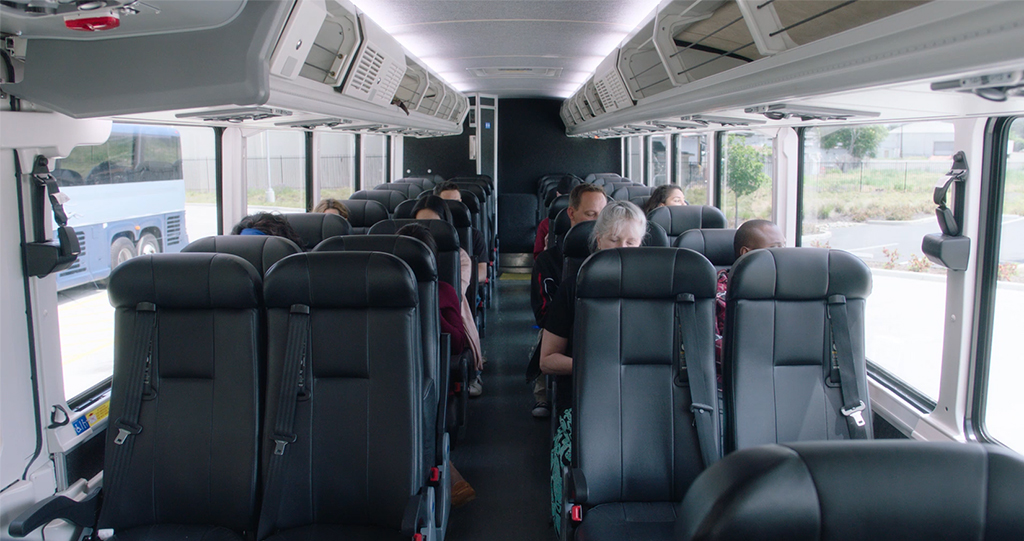 Greyhound Lines buses are generally comfortable and provide a range of amenities that make long journeys more bearable. Greyhound Lines' buses have reclining seats with footrests, onboard restrooms, and air conditioning. The company also offers free Wi-Fi on most of its buses, allowing passengers to stay connected while on the road.
Greyhound Lines has also introduced new buses that offer additional amenities, such as power outlets and leather seats. These buses are typically used on longer routes and are more expensive than standard buses.
Customer Support
Greyhound Lines has a dedicated customer support team that is available 24/7 to assist passengers with any issues or concerns. Passengers can contact customer support by phone, email, or live chat, and Greyhound Lines also has an extensive FAQ section on its website that provides answers to common questions.
Greyhound Lines also offers a range of travel services to help passengers plan their trip. For example, passengers can use the Greyhound Lines website to search for schedules and fares, book tickets, and track their bus in real-time. Greyhound Lines also offers a mobile app that allows passengers to purchase tickets, check schedules, and receive alerts about delays or cancellations.
Conclusion
In conclusion, Greyhound Lines is a great option for affordable intercity transportation. With its range of ticket prices, extensive network of routes, comfortable buses with onboard amenities, and dedicated customer support, Greyhound Lines makes it easy and affordable for everyone to travel between cities.
Additionally, Greyhound Lines' commitment to environmental sustainability is a welcome addition to the travel industry. By implementing eco-friendly practices and partnering with organizations to offset its carbon emissions, Greyhound Lines is leading the way in sustainable travel.
Whether you're a budget-conscious traveler looking to save money on transportation costs or simply prefer the convenience of bus travel, Greyhound Lines is a great option for intercity transportation. With its affordable fares, extensive network of routes, and commitment to passenger comfort and safety, Greyhound Lines is an excellent choice for anyone looking to travel within North America.