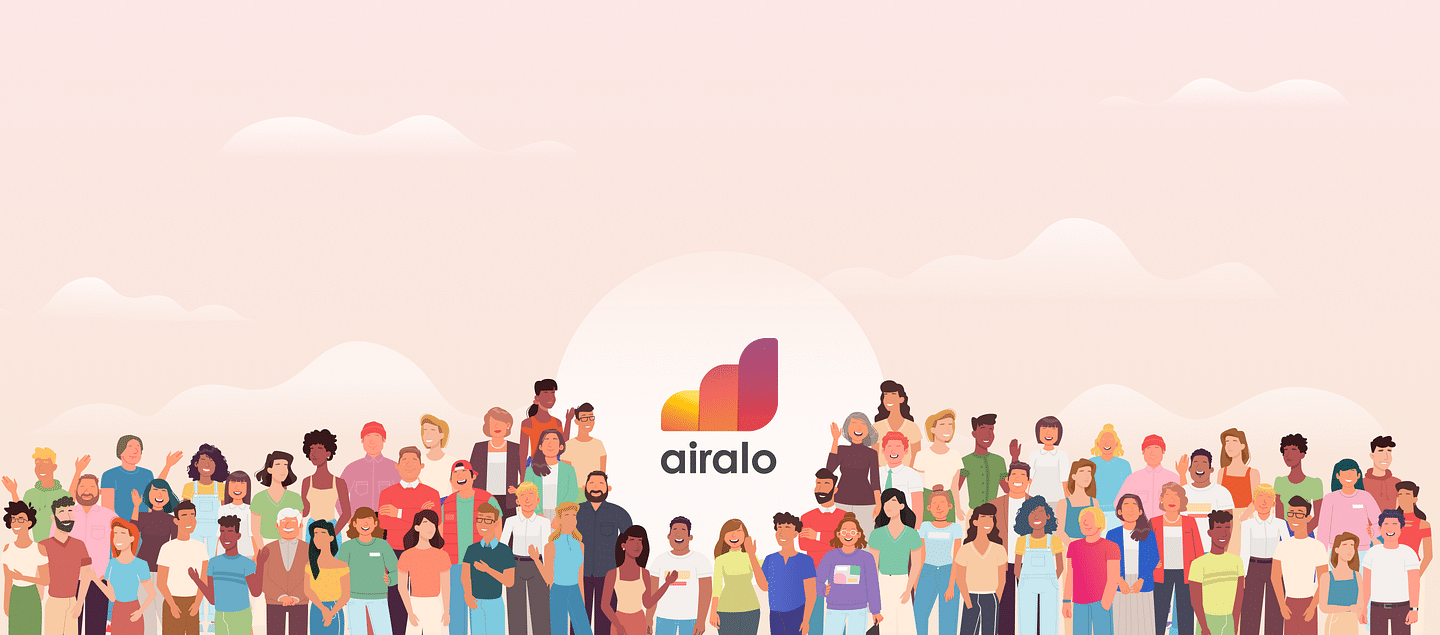 Traveling around the world is an enriching experience, but it often comes with the challenge of staying connected to the internet. Mobile data plans, SIM cards, and roaming charges can be confusing and expensive. Enter Airalo, a company that has been revolutionizing the way travelers access mobile data. In this comprehensive review, we will delve deep into Airalo's offerings, exploring how it empowers travelers with global connectivity.
Introduction to Airalo
Airalo, founded in 2019, is a Singapore-based technology company that focuses on making international mobile data accessible and affordable for travelers. The company's mission is to eliminate the hassle of searching for local SIM cards or paying exorbitant roaming charges while abroad. With Airalo, travelers can conveniently purchase eSIMs for various destinations, ensuring seamless connectivity wherever they go.
Key Features and Benefits
Let's explore some of the key features that make Airalo a game-changer for travelers seeking global connectivity:
1. eSIMs for Multiple Destinations
Airalo offers eSIMs (embedded SIM cards) for over 190 countries, covering a vast majority of popular travel destinations. These eSIMs provide travelers with local data plans, eliminating the need for physical SIM cards or expensive roaming charges. You can purchase eSIMs in advance or on-the-fly, ensuring you're always connected.
2. Broad Carrier Network
Airalo partners with reputable mobile carriers worldwide, ensuring you get reliable network coverage and high-speed data. Whether you're exploring the bustling streets of Tokyo or relaxing on a beach in Bali, you can count on Airalo's network to keep you connected for work, navigation, or staying in touch with loved ones.
3. Easy Activation
Activating an eSIM with Airalo is a breeze. You simply download the Airalo app, select your destination, choose a data plan that suits your needs, and follow the step-by-step instructions to activate your eSIM. No need to visit a local store or deal with language barriers; it's all done through the app.
4. Flexible Plans
Airalo offers a wide range of data plans to cater to different travel styles and data usage patterns. Whether you need a short-term plan for a weekend getaway or a long-term plan for an extended trip, you can find a plan that fits your budget and connectivity needs.
5. Multi-device Support
Travelers often carry multiple devices, such as smartphones, tablets, and laptops. Airalo allows you to purchase and activate eSIMs for multiple devices, ensuring that all your gadgets are connected to the internet wherever you are.
6. Cost-Effective
Compared to traditional mobile plans or international roaming, Airalo's eSIMs are a cost-effective solution for staying connected abroad. You can save a significant amount of money by avoiding hefty roaming charges and inflated data rates.
How Airalo Works
Using Airalo is straightforward:
Download the App: Start by downloading the Airalo app from your device's app store.
Select Your Destination: Choose your destination country or countries from the list of available eSIMs.
Pick a Data Plan: Browse through the various data plans for your destination and select the one that suits your needs.
Purchase and Activate: Make the payment for your chosen plan and follow the activation process provided by the app.
Enjoy Connectivity: Once activated, you'll have access to mobile data in your destination. You can use the internet, make calls, send texts, and stay connected throughout your trip.
Pricing
The cost of Airalo varies greatly depending on where you are traveling in the world, and the cost of data in that destination. How much data you choose and the validity of the data package will also affect the price.
It is normally more cost-effective to buy more data for a longer period of time, although of course you should only buy what you need.
As a rough idea as of June 2023, some prices are as follows:
As you can see, prices are very reasonable for the most part. In our experience, the most expensive options are on the African continent.
Usability
One of Airalo's strengths is its user-friendly app. The interface is intuitive, making it easy for travelers to navigate and make purchases. The step-by-step activation process guides users through the setup, ensuring a seamless experience even for those who may not be tech-savvy.
Performance and Reliability
Airalo has built a reputation for offering reliable connectivity in numerous destinations. They partner with established carriers, which means you can expect high-quality network coverage and fast data speeds. Travelers can rely on Airalo for work, navigation, staying connected on social media, and more.
Customer Support
Airalo provides customer support through the app and their website, including a comprehensive FAQ section. In case you encounter any issues or have questions, you can reach out to their support team for assistance. The company is known for its responsiveness and dedication to helping travelers have a smooth experience.
Pros and Cons
Let's summarize the advantages and potential drawbacks of using Airalo for global connectivity:
Pros
Extensive coverage with eSIMs available in over 190 countries.
Access to high-quality networks through established carriers.
Easy and convenient activation process through the Airalo app.
Flexible data plans to suit various travel durations and data needs.
Cost-effective compared to traditional roaming or local SIM cards.
Multi-device support for a seamless connected experience.
Excellent customer support and a user-friendly interface.
Cons
eSIM technology may not be supported by all devices (though it is becoming increasingly common).
Some travelers may prefer the tactile experience of purchasing a physical SIM card.
Conclusion
Airalo has emerged as a savior for modern travelers seeking reliable and cost-effective global connectivity. With its extensive coverage, user-friendly app, flexible data plans, and excellent customer support, Airalo empowers travelers to stay connected, work remotely, navigate new destinations, and share their experiences with loved ones—all without the stress of hunting for local SIM cards or worrying about exorbitant roaming charges.
Whether you're a frequent globetrotter or planning your first international adventure, Airalo is a valuable tool in your travel arsenal. It offers the convenience and peace of mind you need to make the most of your journeys, knowing that staying connected is just a few taps away. Say goodbye to data-related travel headaches and hello to a world of hassle-free connectivity with Airalo.