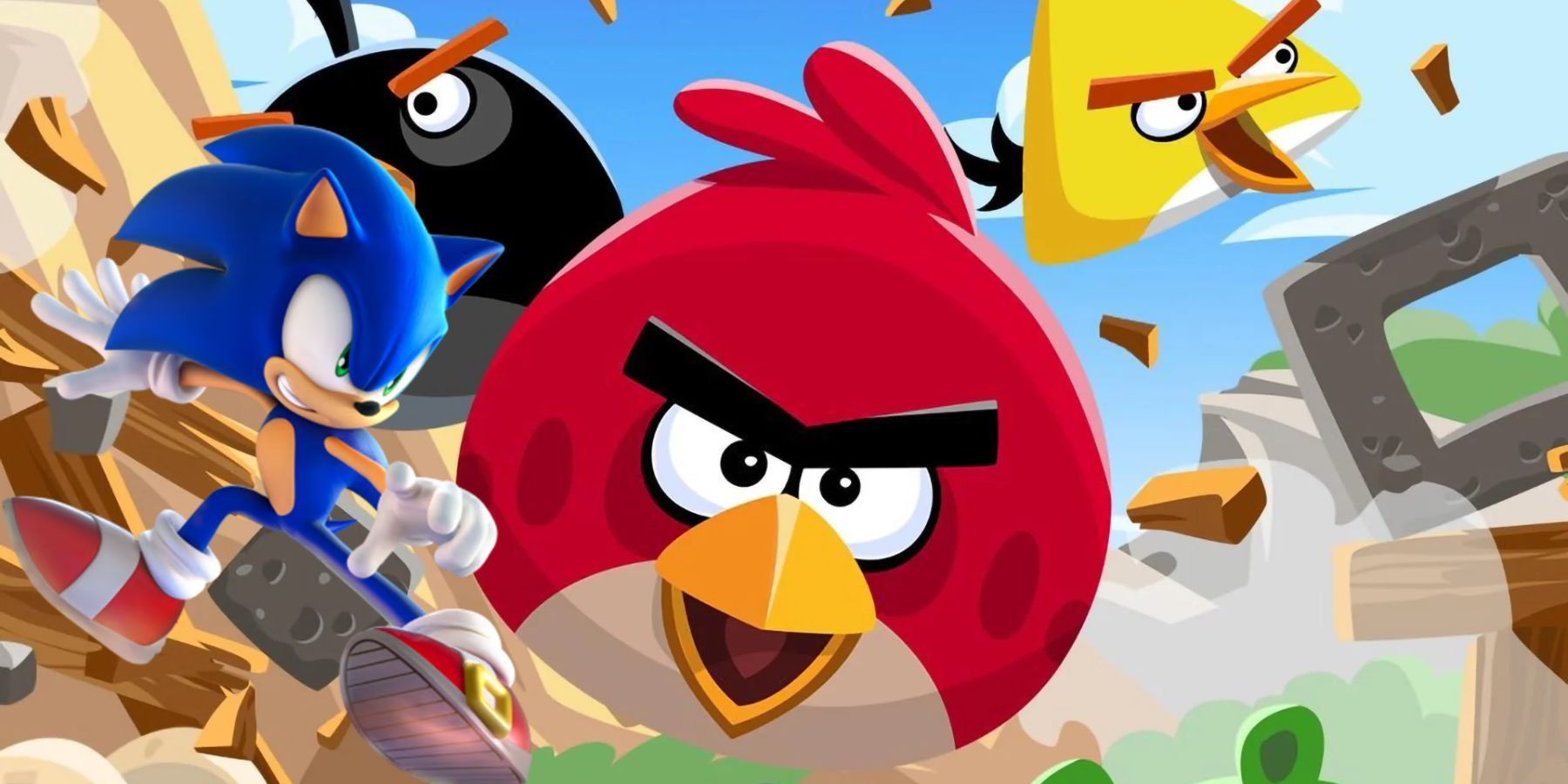 The maker of Angry Birds video games has agreed to be bought by the Japanese gaming giant behind the Sonic the Hedgehog character.
Japan's Sega Sammy Holdings is paying €706m (£625m) for Finland-based Rovio Entertainment.
Rovio has said Angry Birds was the first mobile game to be downloaded one billion times, and the brand has also produced two Angry Birds movies.
However, Rovio has yet to produce a follow-up to match its success.
That had made it a potential takeover target for bigger gaming industry companies.
Last year, the company – which has about 550 employees across its eight game studios around the world – said downloads across its stable of games had reached five billion.
Announcing the deal, Sega said its decision to buy Rovio had been driven by the need to "strengthen its position" in the global gaming market.
It said this market is projected to grow to $263.3bn by 2026, with the percentage of mobile gaming expected to increase to 56%.
Sega said it would use Rovio's "distinctive know-how in live service mobile game operation" to help bring its own current and new titles to the global mobile gaming market.
It highlighted Rovio's mobile gaming platform, Beacon, which it said had "20 years of high-level expertise in live service-mobile game operation" in the US and Europe.
"Among the rapidly growing global gaming market, the mobile gaming market has especially high potential, and it has been Sega's long-term goal to accelerate its expansion in this field," said Haruki Satomi, chief executive of Sega Sammy Holdings.
"I feel blessed to be able to announce such a transaction with Rovio, a company that owns 'Angry Birds', which is loved across the world, and home to many skilled employees that support the company's industry leading mobile game development and operating capabilities," he added.
Rovio's revenues increased to €317.7m in 2022 from €272.3m in 2020, but over the same period its operating profits have fallen from €42.5m to €28.6m.
At the end of trading on Friday, Rovio had a stock market valuation of $707m (£571m).
Sega Sammy is a Japanese global holding company formed by the merger in 2004 of video game giant Sega and Sammy Corporation.
Sega has produced several multi-million-selling video game franchises and is known globally for its Sonic the Hedgehog character, which has also featured in two movies.
Sammy develops and sells amusement arcade machines.