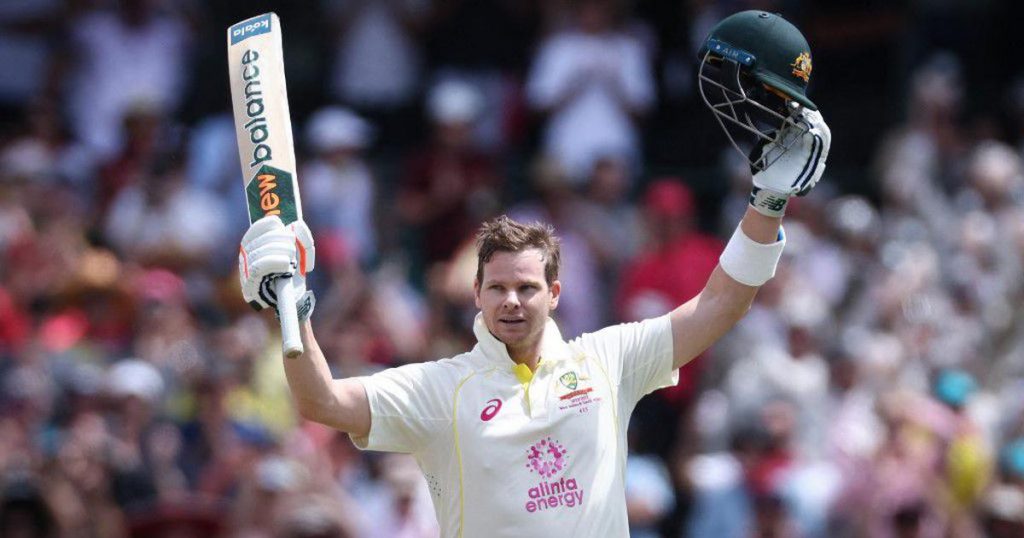 Australia v South Africa:
Former captain Steve Smith was looking to make his 30th century in Test his cricket. His 104 against the Proteas meant he matched his 29 Test 100, the legendary Donald Bradman record.
Australia are firmly in control after two centuries in the second day of the Sydney test match on Thursday 5 January. Former captain Steve Smith scored his career in the 30th Century Test, passing the legendary Donald He Bradman, one of the greatest hitters of all time, to play for Australia.
Smith hit 104 carries off 192 balls, including two sixes and 11 bounds. Smith's Century escaped with a wild deduction after defending several balls from South African speedster Anrich Nortje. The Australian batsman narrowly missed his century after looking good in Melbourne. He scored 85 runs in Australia's first innings of the game.
Smith's century takes his run tally to 8647 runs, fourth highest in the history of Australia's Test cricket. The list is led by Ricky Ponting, who is followed by Alan Border, Steve Waugh and then Smith.
Smith started Day 1 with 54* goals to join Usman Khawaja, who had his fourth straight century in Sydney. The duo looked unlucky for the consistency of both batsmen, he hit 209 runs off 377 balls against the visiting side.
Smith was released by Keshab Maharaj shortly after his century when the batter threw a full delivery straight out of the bottom half of the bat into the bowler's hands.
At the time of this writing, Australia have recorded his 378/3 in his 114 overs, with Khawaja and Travis his heads in between. Australia are looking to close out the New Year's Test with a clean win over South Africa.