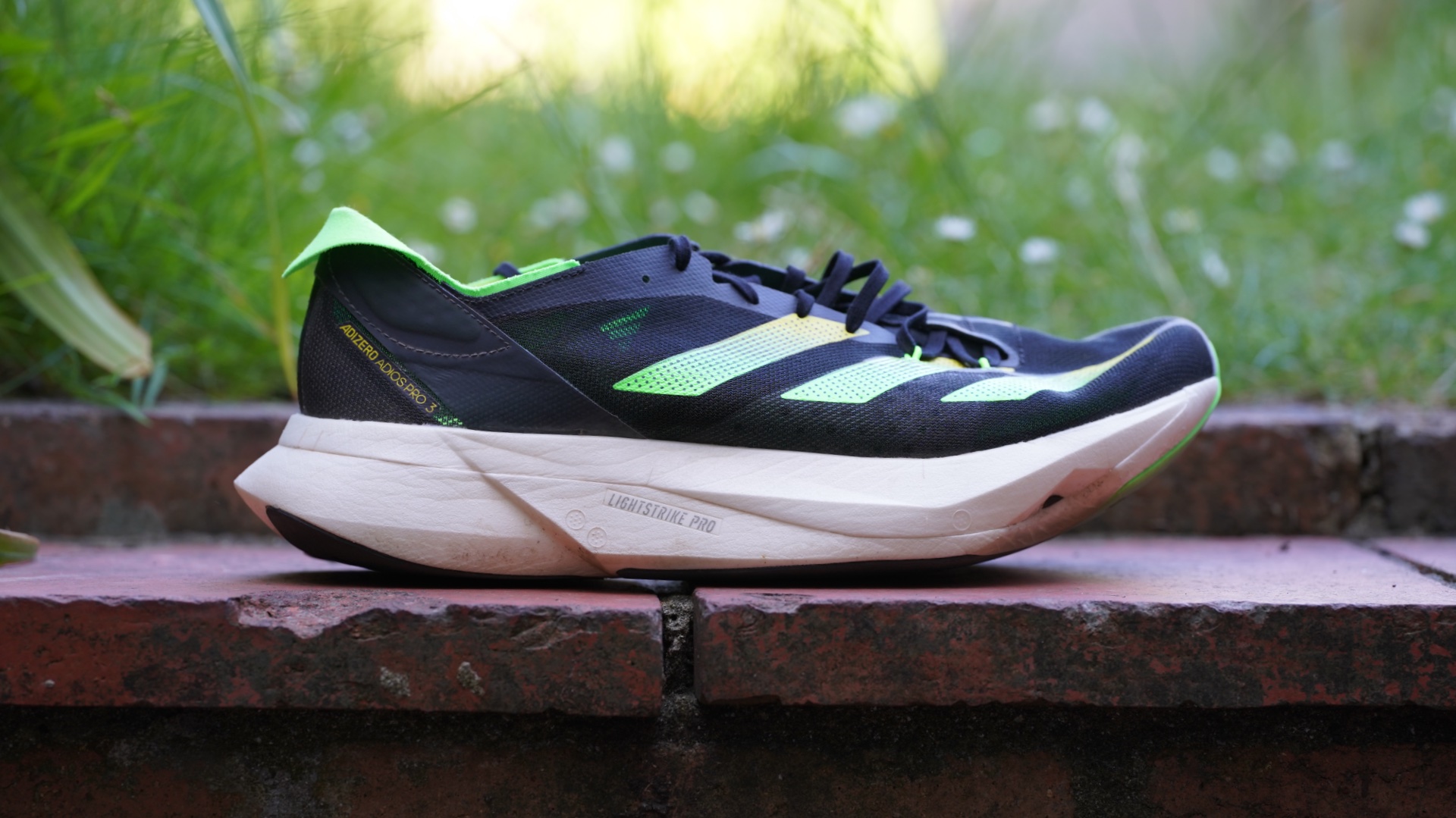 It was not so long ago that the Adidas Adizero Adios and Boston shoes were among the best running shoes available, and the most exciting too. They were racing shoes that, in the case of the Adios, had been worn in the setting of world records for the marathon, but still had enough comfort and durability to handle a lot of training too.
Then the Nike Vaporfly happened, and the best carbon plate running shoes overtook more traditional options like the Boston and Adios on race day. For a while the Adios and Boston stuck around in their lightweight, relatively low-stack and low-tech forms, before being overhauled with the Boston 10 and Adios 6.
The changes to the Adidas Adizero Boston 10 were dramatic. It became a max-stack shoe packed with midsole tech like Adidas's EnergyRods, which served the same purpose as a carbon plate. It also got a lot heavier, and reviews were mixed, with the Lightstrike EVA foam used in the midsole drawing ire as a firm, fairly dull material that undermined the performance and feel of the bouncy Lightstrike Pro also used in the Boston 10.
While the Adidas Adizero Adios 6 stuck closer to the shoe's roots as a light trainer/racer, it also used plenty of Lightstrike EVA foam in its midsole, and again the ride wasn't all that exciting as a result.
So the main update I wanted to see with the new Adidas Adizero Adios 8 and Boston 12 was a change in the midsole setup, and that's exactly what Adidas has done. It's still a combination of two foams, but now alongside Lightstrike Pro there is Lightstrike 2.0, which is softer and lighter than the Lightstrike foam used in previous versions of the shoes.
Other changes include new mesh uppers, which again make the shoes lighter than previous versions, and a change in the tech used in the midsoles. The Boston 12 uses a new version of Adidas's glass-fiber infused EnergyRods to add more pop to its ride, while the Adios 8 has an EnergyTorsionRod 2.0 (quite the mouthful), which adds an extra rod that runs from the midfoot to forefoot to create a snappier toe-off.
The shoes should feel softer, springier and lighter, which is exactly what you'd want from training shoes that double as racing options. Of course, most brands suggest that the changes they make to any shoe make them softer, springier and lighter, so I'll have to wait until I can run in them to see if the Boston 12 and Adios 8 live up to that billing.
Both shoes are available from 1st June, with the Adidas Boston 12 costing $160 and the Adios 8 $130.