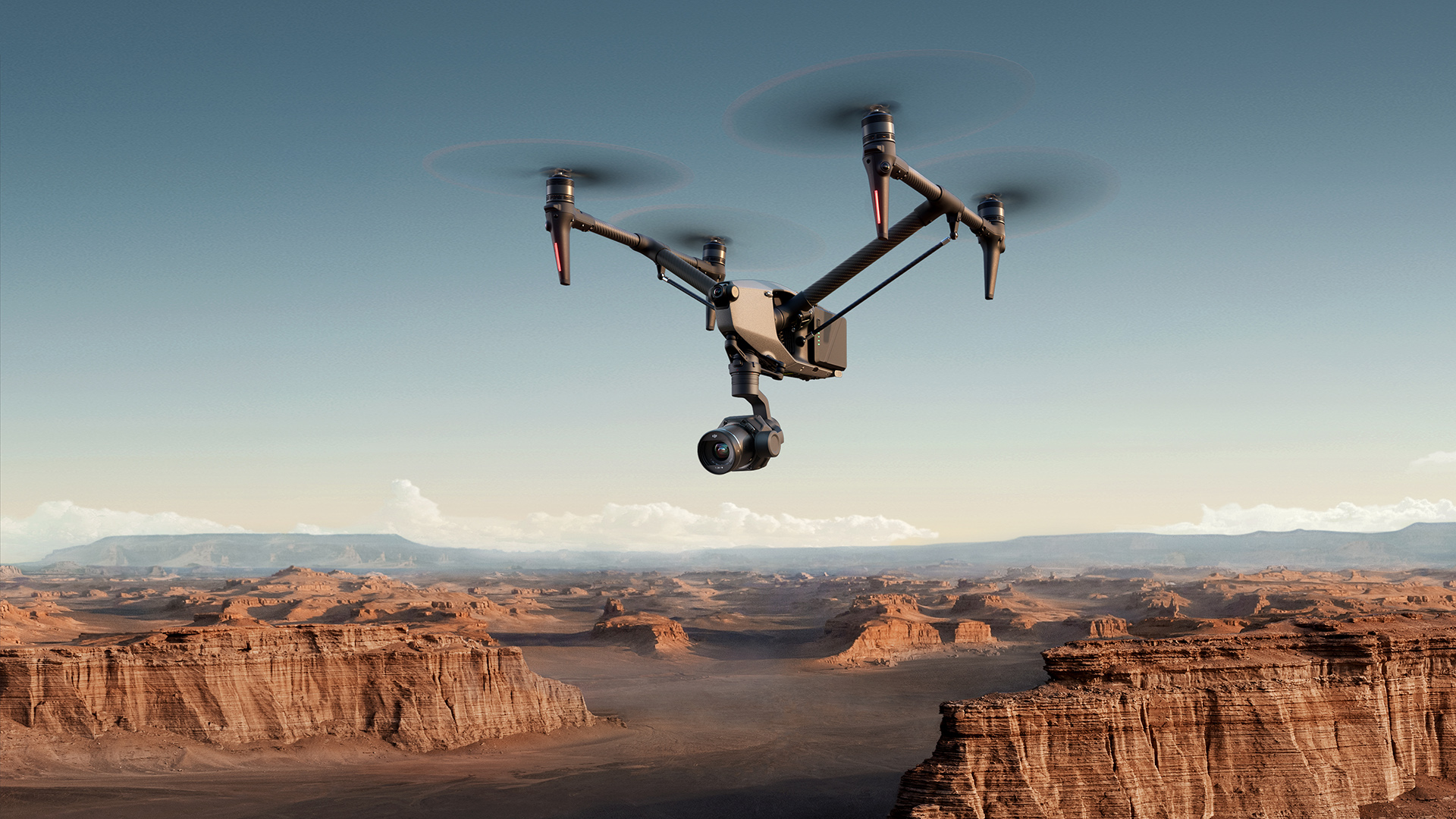 DJI, a company known for making drones for both casual and professional use cases recently updated its professional lineup with a new drone called Inspire 3. The new product is aimed at production houses and features improved sensors, connectivity options and design compared to its predecessor, which was launched back in 2016.
Inspire 3 has one of the lightest frames ever and also features a new camera called the Zenmuse X9-8K Air Gimbal Camera sensor and a night vision FPV camera that can record videos in 4K or live stream video to a compatible pair of glasses or remote control.
The new drone can use the new Waypoint Pro options as well, which lets pilots fly the drone in exact patterns and routes multiple times and at different times of the day. It can fly up to 28 minutes on a single charge.
It also features DJI's new image processing system called CineCore 3.0, supports 8K CinemaDNG recording at 25fps and can even record in 8K at 75fps in Apple ProRes RAW format. However, support for CinemaDNG and ProRes RAW can only be unlocked after purchasing a $979 license key.
Like its predecessor, the new drone also supports DJI DL mount compatible with 18mm F2.8, 24mm, 35mm and 50mm lenses. Users will also be able to mount select Sony E-mount lenses.
DJI Inspire 3 uses the company's real-time kinematic positioning technology that helps accurately locate and repeat movements with centimetres of accuracy, which ensures that filmmakers who take multiple shots of one scene look the same almost every time.
The new drone comes with an RC Plus remote control with a 7-inch screen and 1,200 nits display and a battery that can last up to 3.3 hours.
Currently available for pre-purchase, the DJI Inspire 3 comes with the aircraft, Zenmuse X9-8K Air Gimbal Camera, RC Plus remote controller, RC Plus Strap, 6x TB51 Intelligent Battery, a 1TB SSD, charging hub, trolley case, 3x foldable quick release propellers and a lens carrying box. It costs $16,499 (approx. Rs 13,50,368) and will be available sometime at the end of June.