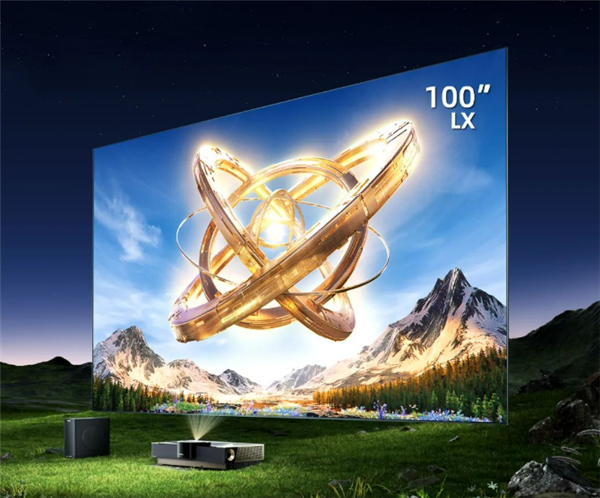 Hisense has unveiled what it terms the world's first 8K full-color laser projector. The company has gone through the paces from conceptualization to production for the new 8K laser projector.
The new model further establishes Hisense as a leading consumer electronics manufacturer globally. The new Hisense 8K full-color laser TVs are the 100LX and 120LX models. As indicated in their names, these are 100 inches and 120 inches in size respectively.
The new 8K laser projector TVs use an ultra-short focal length 8K resolution lens and integrate a powerful full-color light source. The projectors are equipped with ultra-high-resolution video decoding and DMD drive technology.
The bigger model produces more powerful colors than the 100LX. It can achieve up to 33 million details on its 4 square meters screen. The color expressiveness of the TV's light source is up to three times higher than that of traditional TVs. In fact, Hisense says the new 8K laser TVs have the highest color gamut in the market.
Sound-wise, the Hisense 100LX and 120LX TVs also offer solid sound quality. The models adopt a 4.1.2 multi-channel system with support for Dolby Atmos, DTS Virtual, and a panoramic sound field. With 4 independent speakers, the sound experience is truly immersive with the new 8K laser TVs.
Hisense 8k Laser Projector boasts 3 times higher color quality than traditional models
The Hisense 8K laser projector models are expected to drive shipments and market share both in China and overseas markets. The prices of the Hisense 8K laser TV lineup have not been announced. Global availability details and other information are expected from Hisense subsequently.