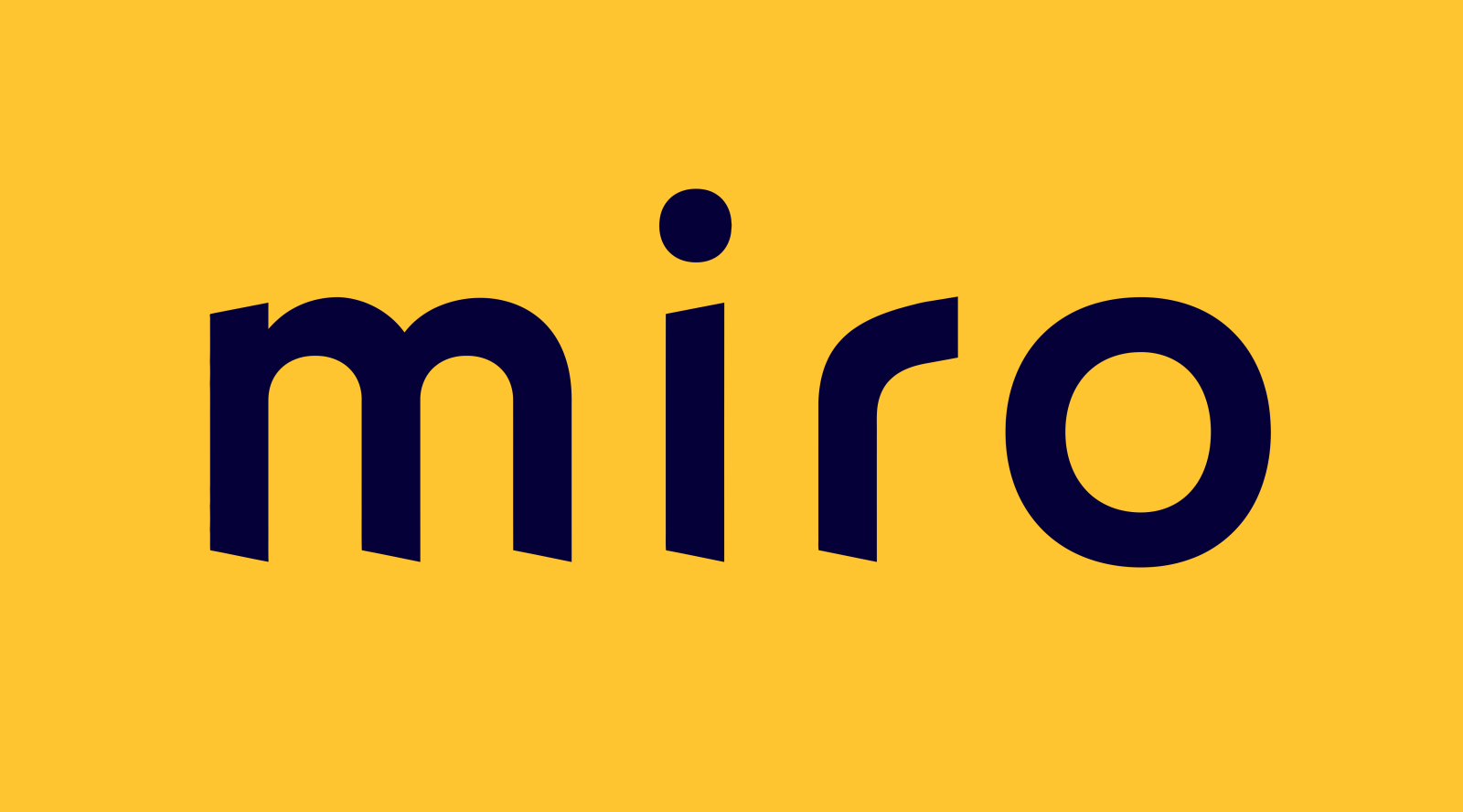 Collaborating as a creator in a remote team is a challenge. You'll constantly need to jump on video calls to ensure everyone is on the same page. It's also challenging for copywriters, designers, and website owners to collaborate on these types of projects if they're working in different locations.
Enter Miro. With its infinite canvas whiteboard, you can jot down ideas and see what teammates are working on in real-time. This easy collaboration allows you to solve problems quicker and improve employee productivity.
What is Miro?
Miro is a collaborative online whiteboarding platform that allows teams to collaborate and brainstorm ideas visually in real-time. It offers a range of features such as digital sticky notes, customizable templates, flowcharts, diagrams, mind maps, and more. Miro is designed to facilitate remote collaboration and communication for teams working on various projects. With Miro, users can share and work on boards with team members from anywhere in the world, making it a popular tool for remote teams, distributed teams, and those working from home. Miro is used by a variety of teams, including design teams, product teams, marketing teams, and more.
Miro Pricing
When signing up for Miro, you'll have four pricing options:
A free plan
The Team plan costs $10 per month or $96 per year
The Business plan costs $20 per month or $192 per year
An Enterprise plan
With Miro's Team plan, you access more advanced features like:
Customer templates
Projects and unlimited editable boards
Unlimited visitors
Private sprint boards
What sets Miro apart is it grows with your team. So when scaling your business, opt for the Business plan because it makes collaboration and project management more straightforward. You'll find new features like Miro Smart Diagramming, Miro Smart Meetings, and unlimited guests.
Who Is Miro For?
Miro can benefit the lives of:
Creative teams e.g. designers and copywriters
Website publishers
Small business owners
Engineers and STEM students
How Does Miro Work?
When signing up for Miro, head over to Miro.com, and in the top-right hand corner, you'll see a signup button. Select this option and sign up with your Google, Facebook, or email account. Miro will ask a few questions to help tailor the platform to your needs.
Once you're on the dashboard, you'll notice it's empty because you don't have any existing boards. So select "New Board," and you'll have the option between several pre-built templates or to continue without one.
These pre-built templates include:
Mind maps
Customer journey maps
Brainwriting
User story maps
Kanban or Scrum boards
The best way to get a feel for Miro is to explore the templates and build boards around them. After selecting a board or continuing without one, you can reshape and change the content to fit your needs.
Pros and Cons
Here are some pros and cons of using Miro as a collaborative online whiteboarding platform:
Pros:
Easy to use: Miro's user interface is intuitive and easy to navigate, making it easy for teams to get started quickly.
Real-time collaboration: Miro allows teams to collaborate in real-time on digital whiteboards, which is especially useful for remote teams and distributed teams.
Versatile: Miro offers a range of features and templates that can be used for a variety of purposes, from brainstorming to project management to design.
Integrations: Miro integrates with a variety of other tools and apps, such as Google Drive, Slack, and Trello, making it easy to incorporate into your existing workflow.
Mobile app: Miro has a mobile app for iOS and Android, allowing users to collaborate on-the-go.
Cons:
Learning curve: While Miro is generally easy to use, some of its more advanced features may require a learning curve for users who are not familiar with digital whiteboarding platforms.
Limited formatting options: While Miro's range of templates and shapes is useful, the formatting options can sometimes feel limited compared to other design tools.
Price: While there is a free plan available, some of Miro's more advanced features, such as custom branding and advanced reporting, are only available on the paid plans, which can be costly for larger teams or organizations.
Security: Some users may have concerns about the security and privacy of their data on a cloud-based platform like Miro, especially for sensitive or confidential information.
Overall, Miro is a versatile and user-friendly collaborative whiteboarding platform that can be useful for a variety of teams and projects. While there are some limitations and concerns to consider, its real-time collaboration features and integrations make it a popular choice for remote teams and those working in distributed environments.
Customer support
Miro provides a range of customer support options to help its users make the most of the platform. The company's knowledge base is a comprehensive resource that includes articles, tutorials, and frequently asked questions about using the platform. This knowledge base is designed to help users find the information they need quickly and easily. Users can search for specific topics or browse through the categories to find helpful information.
Miro also has an active community forum where users can ask questions, share ideas, and connect with other Miro users. This forum can be a great resource for getting answers to specific questions or learning about new use cases for the platform. The Miro team is also active on the forum, providing support and guidance to users.
For more personalized assistance, Miro offers email support and live chat support. Users can submit support tickets via email and receive personalized assistance from the Miro support team. Live chat support is available from within the Miro platform, providing real-time assistance and support while users are working on their boards. These support options are available for all Miro plans.
For Enterprise plan customers, Miro also provides phone support. Enterprise customers have access to a dedicated account manager who can provide personalized support and assistance. This includes help with onboarding, training, and troubleshooting. Phone support can be especially useful for larger organizations or teams with complex needs.
Conclusion
In conclusion, Miro is the ultimate digital whiteboarding platform, Miro has numerous benefits for teams of all sizes and industries. From its ease of use to its vast selection of templates and integrations, Miro has become an essential tool for modern-day collaboration.
If you're looking to enhance your team's collaboration and productivity, give Miro a try. With its intuitive interface and robust features, it's no wonder why it's become the go-to platform for remote teams around the world.