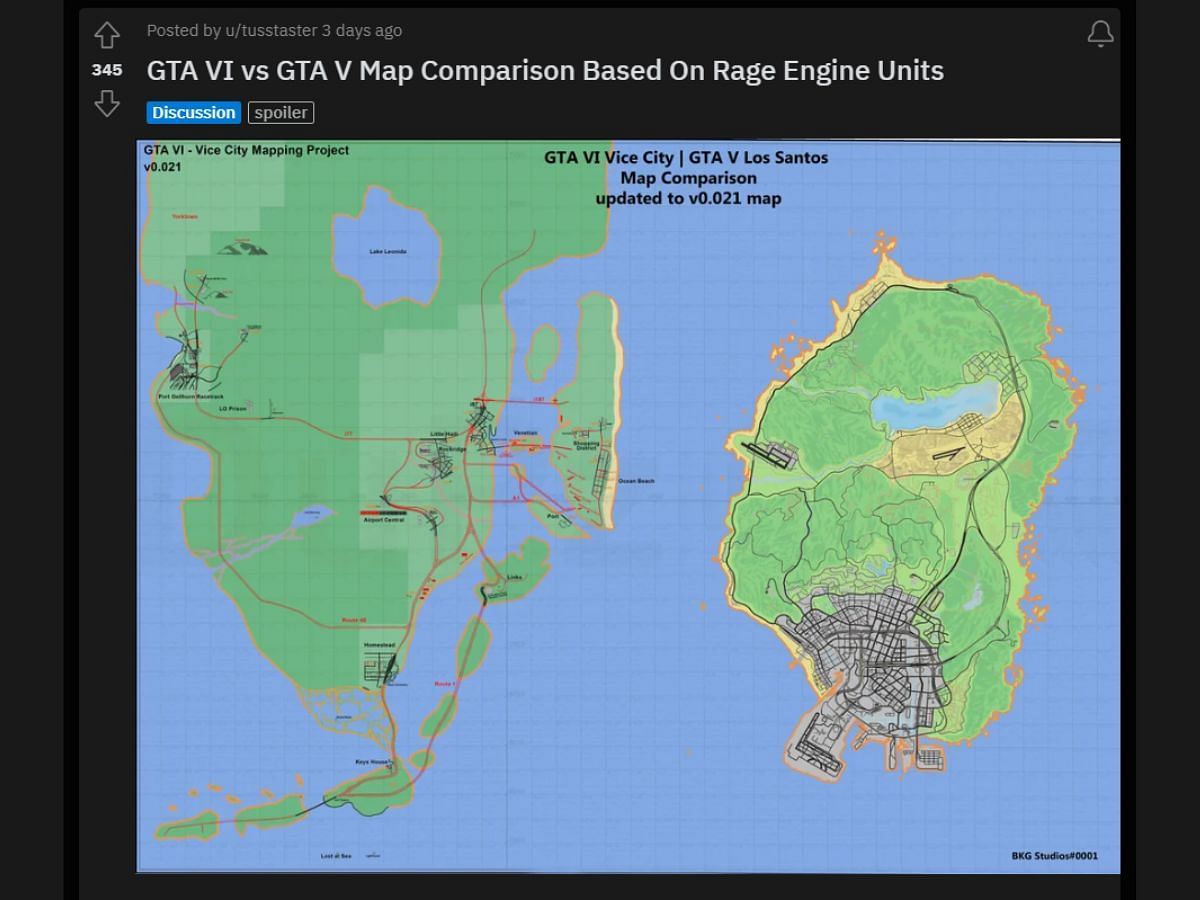 An alleged map of GTA 6's Vice City has surfaced online. While this latest leaked version is smaller than those shown in previously leaked videos, it nonetheless depicts a size larger than GTA 5's Los Santos and Blaine County map.
GTA 6 is one of the most talked-about topics in the Grand Theft Auto community, and the discussion is far from over.
Rumors about the upcoming title being set for a return to Vice City were further bolstered by media from the September 2022 leaks.
Although Rockstar Games is yet to make an official statement about the game's plot or location, fans and data miners have unearthed a wealth of leaked information on the matter.
On March 16, 2023, a Redditor named tusstaster (Reddit: u/tusstaster) shared a post comparing the map of Grand Theft Auto 5 to a leaked map claimed to be from Grand Theft Auto 6.
The user placed both maps side by side, with the State of San Andreas appearing significantly smaller than the map we may see in the upcoming game.
This new map features the iconic Vice City Beach Island and Starfish Island from GTA Vice City. The Vice City Mainland Island appears to have expanded to the massive landmass depicted in the image.
Several smaller islands can also be seen below the Vice City Mainland Island, along with two lakes, two mountains, and a swamp.