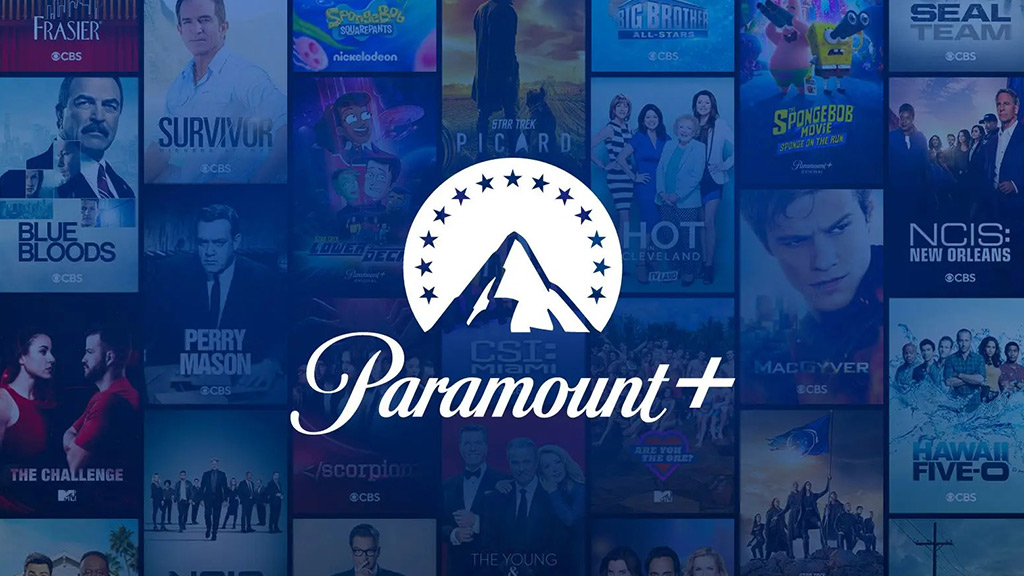 In the ever-expanding landscape of streaming services, Paramount+ has emerged as a prominent player, offering a vast library of content from the ViacomCBS portfolio. With a wealth of classic and contemporary shows and movies, as well as exclusive original content, Paramount+ aims to compete with the likes of Netflix, Disney+, and Hulu. But is it worth your hard-earned money? In this comprehensive review, we'll dive deep into what Paramount+ has to offer, its unique features, content quality, pricing, and user experience, helping you decide whether it's the right streaming service for you.
What is Paramount+?
Paramount+, previously known as CBS All Access, was rebranded and expanded in March 2021 to encompass a broader range of content beyond CBS's offerings. This streaming service is owned by ViacomCBS, a media conglomerate that owns a multitude of popular networks, including CBS, MTV, Nickelodeon, BET, and the Paramount Pictures studio.
Content Library
1. Classic TV Shows and Movies
One of Paramount+'s strengths lies in its extensive collection of classic TV shows and movies. If you're a fan of nostalgia or enjoy revisiting beloved series and films from the past, this streaming service has you covered. You can binge-watch iconic shows like "Star Trek: The Original Series," "I Love Lucy," and "The Twilight Zone." Classic movies such as "The Godfather" trilogy and "Forrest Gump" are also part of the package.
2. Exclusive Original Content
Paramount+ is investing heavily in producing exclusive original content to compete with other streaming giants. Some of its most notable original series include "Star Trek: Discovery," "The Good Fight," and "The Stand," based on the Stephen King novel. Additionally, they've announced a lineup of exciting new shows, including "Halo" and a revival of "Rugrats."
3. Live TV
For sports enthusiasts and news junkies, Paramount+ offers live streaming of local CBS channels, including NFL games and other live events. This feature is particularly valuable if you're a cord-cutter who still wants access to live television.
4. ViacomCBS Properties
Since Paramount+ is part of the ViacomCBS family, you can expect a plethora of content from networks like Nickelodeon, MTV, Comedy Central, BET, and VH1. If you have a diverse taste in entertainment, this streaming service caters to a wide range of interests.
5. Movies
While Paramount+ does offer a selection of movies, it may not rival the extensive movie libraries of some competitors. However, it does feature recent releases from Paramount Pictures, making it a viable option for movie buffs.
User Interface and Experience
1. User-Friendly Interface
Paramount+ boasts a clean and user-friendly interface that is easy to navigate. The homepage provides personalized recommendations based on your viewing history, making it convenient to discover new content. The layout is consistent across various devices, ensuring a seamless experience.
2. Multiple Profiles
Like most streaming platforms, Paramount+ allows you to create multiple user profiles within one account. This feature is essential for households with diverse tastes, as it ensures that everyone's preferences and viewing history are kept separate.
3. Downloads and Offline Viewing
Paramount+ offers a download feature, allowing you to save content for offline viewing. This is particularly handy for travelers or those with limited internet access.
Supported Devices and Streaming Quality
Paramount+ is compatible with a wide range of devices, including smartphones, tablets, smart TVs, gaming consoles, and web browsers. The streaming quality is generally excellent, with the ability to stream in 1080p HD and 4K Ultra HD, depending on your subscription tier and device capabilities.
Pricing
There are two standard Paramount+ plans users can choose from and Paramount+ prices are as follows: The Essential plan, which is supported by ads, is $5/mo., and the Premium plan, which eliminates ads for most on-demand content, is $10/mo. Prospective subscribers can also purchase an annual subscription for each of these plans and save about 25 percent of what they would have paid for a monthly subscription. 
So how much is Paramount+ if you pay annually? The annual Essential plan will set you back $50/yr. While the annual Premium plan will cost you $100/yr. Both of these plans are attractive offers for those hoping to save a few bucks every month, as they'll knock 16% off what you'd pay with the monthly plan. You can also try the service for free with a seven-day Paramount+ free trial.
Paramount Plus Compared to Other Streaming Services
| | | | | |
| --- | --- | --- | --- | --- |
| | Paramount+ | Hulu | Netflix | Disney Plus |
| Starting monthly price | $5/mo. | $8/mo. | $7/mo. | $8/mo. |
| Free trial length | 7 days | 30 days | N/A | N/A |
| On-demand titles (Yes/No) | Yes | Yes | Yes | Yes |
| Live TV (Yes/No) | Yes | Yes | No | No |
| Offline downloads | Yes | Yes | Yes | Yes |
Is Paramount+ Worth the Subscription?
Ultimately, whether Paramount+ is worth your subscription depends on your entertainment preferences and priorities. Here are some factors to consider:
Pros:
Extensive Content Library: Paramount+ offers a vast library of classic TV shows, movies, exclusive originals, and live TV.
Affordable Pricing: The service is competitively priced, with different tiers to suit various budgets.
Variety: The inclusion of ViacomCBS properties ensures a diverse range of content.
User-Friendly Interface: The user interface is intuitive and consistent across devices.
Cons:
Ads (in some tiers): If you opt for the limited commercials tier, you'll experience ads during streaming.
Movie Library: While it has some recent releases, the movie library may not be as extensive as other platforms.
Competition: Paramount+ faces stiff competition from other streaming giants, which may influence your decision.
Conclusion
In the ever-growing world of streaming services, Paramount+ offers a compelling mix of classic content, exclusive originals, and live TV. Whether it's worth your subscription depends on your entertainment preferences and priorities. If you're a fan of ViacomCBS properties, classic TV shows, and exclusive content, Paramount+ is a strong contender that won't break the bank. However, if you prioritize a massive movie library or are already subscribed to other streaming services, it may not be a top priority. Ultimately, it's a matter of personal choice, and Paramount+ has carved out its own niche in the streaming landscape.