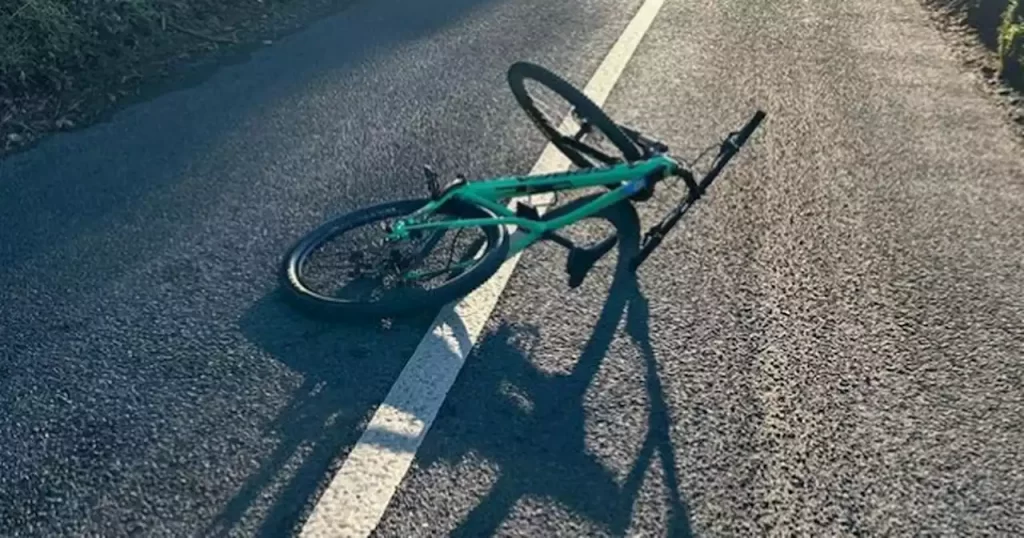 Conor McGregor revealed on Saturday in a video on his Instagram page that he was hit by a car while riding his bicycle.
The New York Post reports that McGregor said in the video:
"I could have died there, buddy, look."
His bright green bicycle lay in the middle of the street. McGregor later revealed that there was a tear in the back of his pants.
And throughout the video, McGregor can be heard speaking to the person who hit him, with the man repeatedly apologizing and offering to take McGregor and his bike with him-MMA. Star accepted.
McGregor captioned the post, "I was hit from behind by a car," and ended it with a prayer emoji.
"In the sun trap the driver couldn't see me. Full throttle through me. Thank god it wasn't my time. Thank you wrestling and judo." Consciousness on landing saved my life. "
At the beginning of the video, the man apologizes to McGregor while moving from his car to his bike, to which McGregor says, "I'm fine, I'm fine. Don't worry." I realized that I was "messed up".
The pair then huddled in the man's car with McGregor's bike behind them, and McGregor explained that he was the one who punched him after asking the man for his name.
"I'm still here," McGregor said, closing the video. "Thank God, that's all."
Earlier this week, McGregor faced accusations from a woman that he punched her in the face, kicked her in the stomach and threatened to drown her last summer during a party on his yacht in Ibiza. McGregor denied the allegations, but the woman told the Majorca Daily
Bulletin that "it was as if he was possessed" — causing her to fear for her life.
"Over six months ago an incident was alleged and after a police review, the matter was not pursued. Mr. McGregor is steadfast in his denial of all the accusations made by a guest on his boat," Karen Kessler, McGregor's spokesperson, told the Daily Bulletin in a statement.