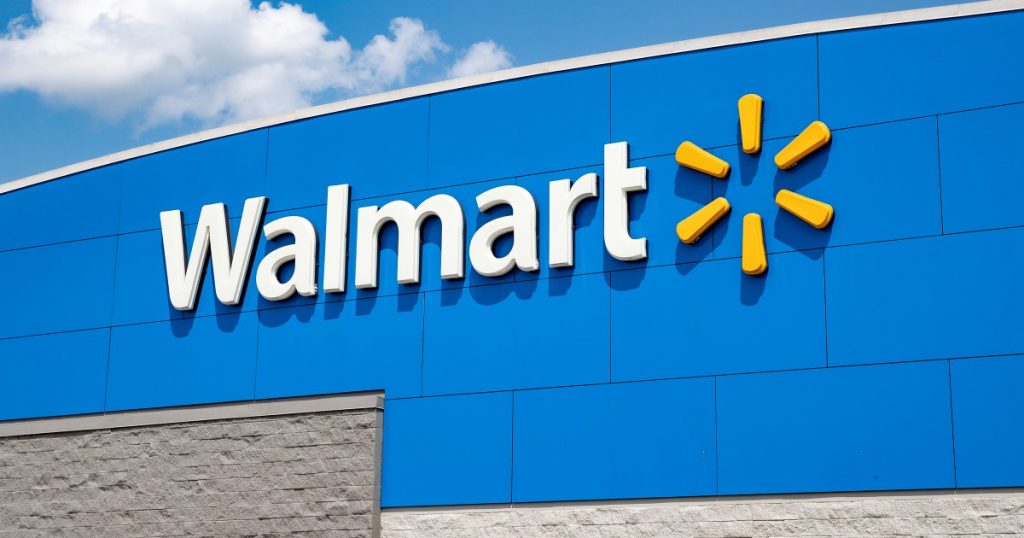 Walmart has adapted its business to the increasing shift towards online shopping. In recent years, there has been a significant increase in the number of consumers making purchases through e-commerce platforms, and retailers have had to respond to this trend in order to remain competitive. Walmart has done this by investing heavily in its e-commerce capabilities, both through internal development and external acquisitions. The company has made a number of strategic acquisitions, such as Jet.com in 2016, and has also formed partnerships with e-commerce companies like Flipkart in India. This has helped Walmart to build a large online presence and grow its e-commerce business. Moreover, It has been experimenting with the new technologies, such as the use of virtual reality for its product displays, and has also implemented an easy-to-use online platform that allows customers to shop and pay for items quickly. This digital transformation has helped Walmart to become one of the largest e-commerce retailers in the United States.
What is Walmart?
Walmart is a multinational retail corporation that operates a chain of discount department stores, grocery stores, and hypermarkets. The company was founded in 1962 by Sam Walton and is headquartered in Bentonville, Arkansas. Walmart operates more than 11,000 stores under various banners in 27 countries, employing over 2.2 million people worldwide. The company is known for its focus on providing low prices to its customers through its supply chain management and efficient operations. Walmart's product line includes a wide range of goods, including groceries, clothing, electronics, home goods, and more. The company also operates an e-commerce platform that allows customers to shop online and have their purchases delivered to their homes. It is considered as one of the largest company in retail industry, It has grown to become one of the largest employers in the world, with more than 2.2 million employees globally.
Products
You can find a wide variety of products at Walmart stores, including:
Groceries: Walmart stores offer a wide range of food items, including fresh produce, meat, dairy products, and frozen foods. They also offer a wide range of pantry staples, like cereal, pasta, and canned goods.
Clothing: Walmart stores offer clothing for men, women, and children, including both casual and formal wear. They also carry a variety of shoes, accessories and plus size clothing.
Electronics: Walmart stores carry a wide range of electronics, including TVs, computers, tablets, phones, and home appliances. They also carry a wide range of gaming consoles, games and other entertainment devices
Home Goods: Walmart stores carry furniture, home decor, bedding, kitchenware, and other household items. They also have a range of home improvement products, including tools, paint, and hardware.
Pharmacy and Health Products: Walmart stores have pharmacies that offer prescription drugs and over-the-counter medications. They also carry a wide range of health and beauty products, including personal care items, vitamins and supplements.
Auto and Tires: Walmart stores have auto centers that provide oil changes, tires and other routine maintenance services. They also carry a wide selection of car parts, accessories and batteries.
Outdoor and Sports: Walmart stores have a wide variety of outdoor and sports products, including camping gear, hunting equipment, fishing tackle, and fitness equipment.
Pet Supplies: Walmart stores have a wide selection of pet food, toys and accessories for all types of pets.
Pricing
Pricing is a key aspect of Walmart's business model. The company's focus on providing low prices to its customers is one of its key competitive advantages.
One of the ways Walmart keeps its prices low is through economies of scale. As one of the largest retailers in the world, Walmart is able to take advantage of buying large quantities of goods from suppliers at lower prices. This allows the company to pass on the savings to its customers in the form of lower prices.
Another way Walmart keeps its prices low is through its efficient operations and supply chain management. The company uses a variety of strategies, such as automated warehouses and just-in-time inventory management, to reduce costs and keep prices low. These strategies also allows them to improve the shopping experience by maintaining a wide range of products and making them easily accessible.
Walmart also offers a price matching policy, where they match the price of a product if a customer finds it at a lower price at a competitor store. This helps them to remain competitive in the market and guarantee their customers that they are getting the best price. Additionally, Walmart regularly puts items on clearance or rollback, which allows them to reduce prices on certain items.
In summary, Walmart's focus on providing low prices is a key aspect of its business model, but it's important for customers to consider not only the price, but also the quality and overall value of the products they are buying. Additionally, as a global company, prices and products may vary from store to store and country to country.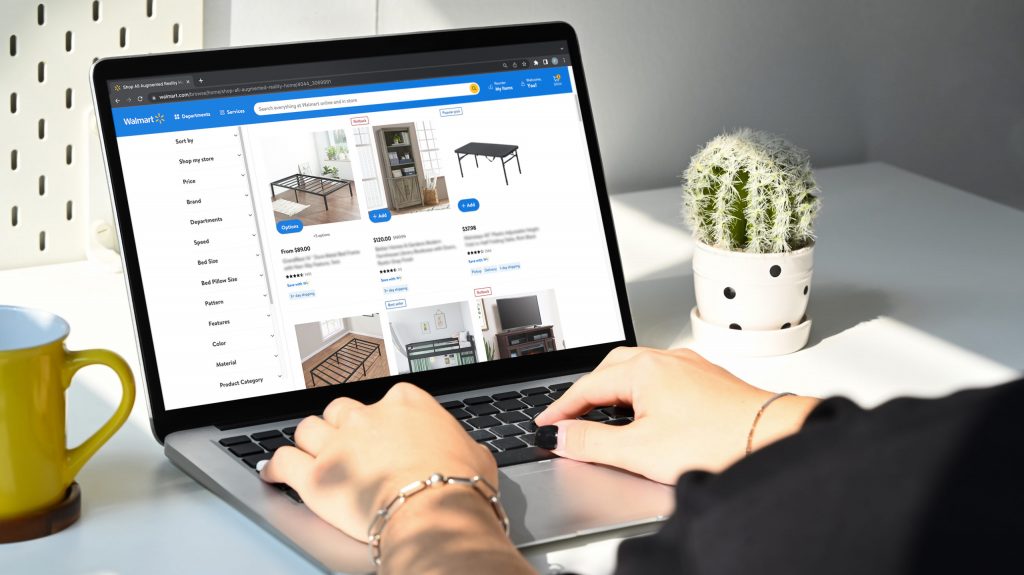 Pros and Cons
There are several pros and cons to shopping at Walmart:
Pros:
Low Prices: One of the main benefits of shopping at Walmart is that the company is able to offer low prices to its customers. This is achieved through its efficient supply chain management and by negotiating lower prices from suppliers. This makes it a popular destination for shoppers looking to save money.
Convenience: Walmart stores offer a wide range of products in one location, making it easy for customers to find what they need. The company also operates an e-commerce platform that allows customers to shop online and have their purchases delivered to their homes.
Large Selection: Walmart offers a vast array of products across multiple categories, that includes groceries, electronics, clothing, home goods, and more.
Employment: Walmart is one of the largest employers in the world, providing jobs for over 2.2 million people globally. This can be a huge boost for communities that have Walmart store.
Cons:
Low wages: Walmart is known for paying low wages to its employees. It has been criticized for not providing fair compensation to workers, which led to strikes and protests by employees.
Environmental Impact: Walmart has been criticized for its impact on the environment, particularly its contribution to pollution and deforestation as a result of its sourcing of goods from around the world.
Customer Service: Some customers have reported poor customer service in Walmart stores, with long lines and unhelpful employees.
Impact on small business: Walmart's focus on low prices has been known to drive smaller competitors out of business. Because of its size and market power, some critics argue that Walmart has an unfair advantage over small retailers.
Work-life balance: The company's intense focus on efficiency and cost-cutting can lead to long working hours for employees, which can make it challenging for them to balance their work and personal lives.
Customer Service
Customer service is an important aspect of any retail business, and Walmart is no exception. The company has a customer service department that is responsible for addressing customer complaints and concerns.
Walmart provides various channels for customers to access customer service, one of them is through its physical stores. Customers can find a customer service desk in each store where they can ask questions or report problems. There are also dedicated sections for customer support and returns.
Another channel for customers to access customer service is through the company's website. Walmart has an online help center that provides detailed information about the company's policies, procedures, and frequently asked questions. Customers can also use the contact us section to submit a request or complaint. This can be done through email or phone, and customers can also track their orders, request returns, and view order history through their account.
Additionally, Walmart also provides customer service through its social media platforms, such as Twitter, Facebook, and Instagram. Customers can reach out to the company on these platforms to get help or report issues. This allows customers to access support quickly and easily, and get answers to their questions in a timely manner.
Walmart has faced criticisms on its customer service in the past, particularly in regards to long lines and unhelpful employees. However, the company has been working to improve its customer service in recent years, such as providing more training and support to employees, and investing in technology to speed up checkout and improve the overall shopping experience. This indicates that Walmart is actively working to enhance the customer experience and providing a wide range of options for customers to access support and assistance.