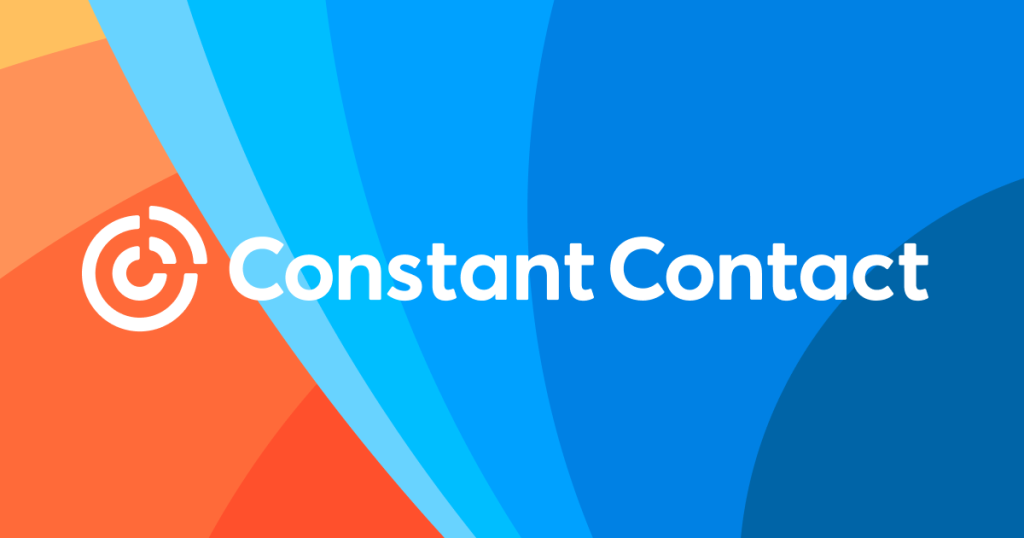 Email marketing has remained a cornerstone of digital marketing strategies for years, and for good reason. It offers businesses a direct line of communication with their audience, fosters customer engagement, and drives conversions. To harness the full potential of email marketing, you need a reliable email marketing platform, and Constant Contact is a name that often comes to mind. In this comprehensive review, we will delve into Constant Contact to determine if it truly deserves the title of the ultimate email marketing solution.
What is Constant Contact?
Constant Contact is an email marketing platform that has been serving businesses of all sizes since 1995. It was one of the pioneers in the email marketing industry and has evolved over the years to offer a comprehensive suite of marketing tools beyond email. In addition to email marketing, Constant Contact provides services for event management, social media marketing, and website building.
Key Features of Constant Contact
To evaluate whether Constant Contact is the ultimate email marketing solution, we need to examine its key features in detail:
1. Email Marketing
Constant Contact's core strength lies in its email marketing capabilities. It offers an intuitive drag-and-drop email builder that makes it easy for even beginners to create professional-looking emails. You can choose from a wide range of templates and customize them to match your brand's identity. Additionally, the platform provides list segmentation, A/B testing, and automation features to optimize your email campaigns.
2. Contact Management
Effective email marketing relies on a clean and organized contact list. Constant Contact allows you to import contacts from various sources, segment them based on criteria like engagement, location, or purchase history, and manage unsubscribes and bounces efficiently. The platform also offers list growth tools like sign-up forms and integrations with popular CRM systems.
3. Automation
Automation is a critical component of modern email marketing, and Constant Contact provides robust automation features. You can set up automated email series, trigger emails based on subscriber actions, and personalize content for different segments of your audience. This helps you engage with your subscribers at the right time with relevant content.
4. Reporting and Analytics
Constant Contact offers detailed reporting and analytics tools to track the performance of your email campaigns. You can monitor open rates, click-through rates, conversion rates, and more. The platform also provides actionable insights to help you improve your campaigns over time.
5. Event Management
In addition to email marketing, Constant Contact offers event management tools. You can create and promote events, sell tickets online, and track registrations and payments. This feature is particularly valuable for businesses that host webinars, workshops, or conferences.
6. Social Media Marketing
Constant Contact integrates with popular social media platforms, allowing you to schedule and automate your social media posts. This feature helps you maintain a consistent online presence and reach a wider audience.
7. Website Builder
Constant Contact includes a website builder that enables you to create a professional website without the need for technical expertise. While not as robust as dedicated website builders like WordPress or Wix, it's a useful tool for small businesses looking to establish an online presence.
Pros of Constant Contact
Now that we've explored its key features, let's examine the advantages of using Constant Contact as your email marketing solution:
1. User-Friendly Interface
Constant Contact is known for its user-friendly interface. The drag-and-drop email builder and intuitive navigation make it accessible to marketers of all skill levels.
2. Extensive Template Library
The platform offers a vast library of email templates, making it easy to create eye-catching emails without design expertise. These templates are fully customizable to match your brand.
3. Robust Support and Learning Resources
Constant Contact provides excellent customer support through phone, email, and live chat. They also offer a rich resource library with webinars, tutorials, and marketing guides to help users maximize their campaigns.
4. Effective List Management
Managing your contact list is a breeze with Constant Contact's tools for segmentation, import/export, and list growth.
5. Automation Capabilities
The automation features allow you to save time and deliver personalized content to your subscribers, ultimately boosting engagement and conversions.
6. Reporting and Analytics
Constant Contact provides in-depth reporting, helping you measure the impact of your email campaigns and make data-driven decisions.
7. Integration Options
Constant Contact integrates with a wide range of third-party applications and services, including popular CRM systems, e-commerce platforms, and social media networks.
Cons of Constant Contact
While Constant Contact offers numerous advantages, it's important to consider its limitations as well:
1. Pricing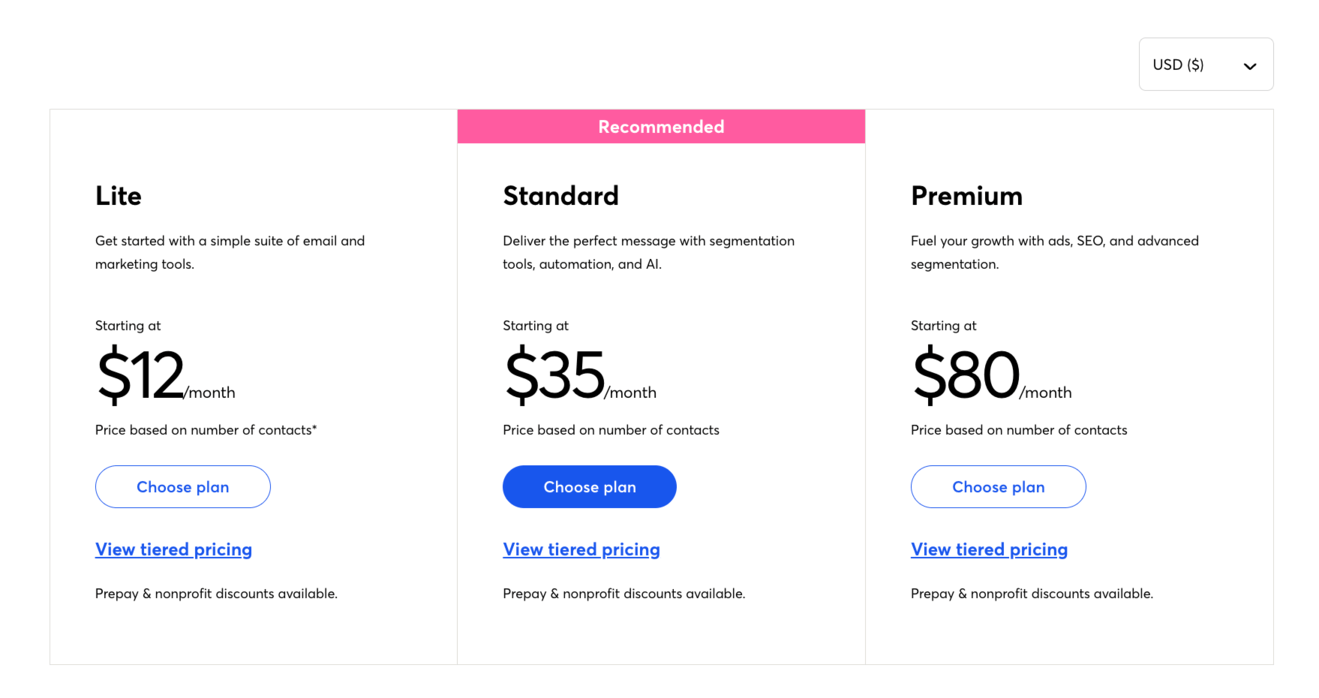 Constant Contact's pricing can be relatively high for small businesses and startups, especially as your subscriber list grows. It may not be the most budget-friendly option.
2. Limited Advanced Automation
While it provides automation features, Constant Contact's automation capabilities are not as advanced as some of its competitors, such as ActiveCampaign or HubSpot.
3. Website Builder Limitations
The website builder, while useful, may not be sufficient for businesses with complex website needs. It lacks the full customization options of dedicated website builders.
4. Some Features Are Hidden
Certain advanced features, such as A/B testing, are available only on higher-tier plans, which may be frustrating for users on lower budgets.
Is Constant Contact the Ultimate Email Marketing Solution?
Constant Contact is undeniably a powerful email marketing solution with a long history and a solid reputation. Its user-friendly interface, extensive template library, and robust support make it an attractive choice for businesses looking to get started with email marketing or expand their digital marketing efforts.
However, whether Constant Contact is the ultimate email marketing solution depends on your specific needs and priorities. It excels in certain areas, such as list management and email design, but it may fall short in others, such as advanced automation or budget-friendliness.
To determine if Constant Contact is the right fit for your business, consider the following factors:
1. Your Budget
Constant Contact's pricing may be a significant factor for small businesses. Evaluate your budget and compare it to the cost of using Constant Contact, taking into account potential growth in your subscriber list.
2. Your Email Marketing Goals
Consider your email marketing objectives. If you prioritize ease of use and creative email design, Constant Contact is a strong contender. If advanced automation and in-depth analytics are essential, you may explore alternatives.
3. Integration Needs
Evaluate your need for integrations with other software or platforms. Constant Contact offers a good range of integrations, but it's essential to ensure it aligns with your existing tech stack.
4. Long-Term Strategy
Think about your long-term marketing strategy. If you anticipate growing and evolving your email marketing efforts, consider how well Constant Contact can scale with your business.
5. Trial Period
Take advantage of Constant Contact's free trial period to explore its features and see if it meets your requirements without committing to a subscription.
In conclusion, Constant Contact is a reputable and feature-rich email marketing platform that can serve as an effective solution for many businesses. Whether it's the ultimate email marketing solution for you depends on your unique needs, preferences, and goals. Carefully assess its pros and cons in the context of your business, and don't hesitate to explore other email marketing platforms to make an informed decision that aligns with your marketing objectives.