Traveling by bus has long been a cost-effective and convenient option for many, and one of the most prominent names in the bus transportation industry is Greyhound Lines. Founded in 1914, Greyhound has a rich history of connecting people across North America, making it one of the most recognized bus companies in the United States and Canada. In this comprehensive review, we will explore everything you need to know about Greyhound Lines before you embark on your journey.
A Brief Overview of Greyhound Lines
Greyhound Lines, officially known as Greyhound Lines, Inc., is a subsidiary of FirstGroup America, a leading provider of transportation services in North America. Greyhound is headquartered in Dallas, Texas, and operates a vast network of bus routes that serve thousands of destinations, including major cities, towns, and rural areas.
Greyhound is known for its iconic grey buses and the convenience they offer to travelers. They have played a vital role in connecting people from different backgrounds and locations for over a century.
Fleet and Amenities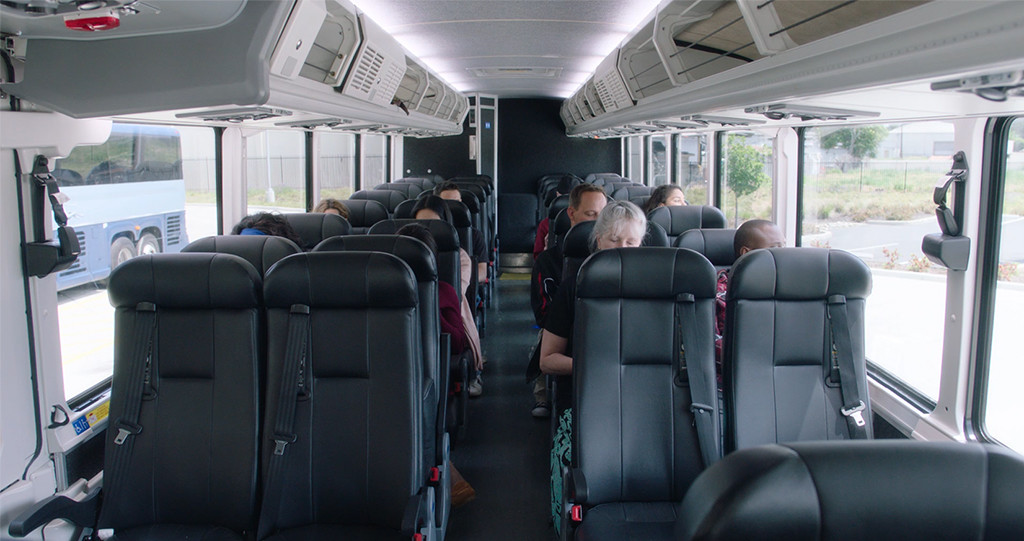 Greyhound operates a modern fleet of buses that are equipped with various amenities to ensure a comfortable and enjoyable journey for passengers. While the specific amenities may vary depending on the bus model and route, here are some common features you can expect:
1. Reclining Seats
Greyhound buses are equipped with comfortable, reclining seats that provide ample legroom for passengers. These seats are designed to help you relax during your journey, whether it's a short hop or a long-distance trip.
2. Air Conditioning and Heating
Greyhound buses are climate-controlled, ensuring that you stay comfortable regardless of the weather outside. Whether you're traveling in the scorching summer heat or the frigid winter cold, you can expect a pleasant onboard temperature.
3. Wi-Fi and Power Outlets
In response to the modern traveler's needs, Greyhound offers complimentary Wi-Fi on many of its routes. Additionally, most buses are equipped with power outlets at each seat, allowing you to charge your devices and stay connected throughout your journey.
4. Restrooms
Long-distance travel often requires frequent stops for restroom breaks. Greyhound buses are equipped with clean and well-maintained restrooms, ensuring that you have easy access to facilities during your trip.
5. Onboard Entertainment
To keep passengers entertained during their journey, Greyhound offers onboard entertainment options. You can enjoy movies, TV shows, music, and more through their entertainment system.
6. Oversized Baggage Compartments
Greyhound provides ample storage space for your luggage in the form of oversized baggage compartments beneath the bus. This ensures that you can bring along your belongings without worrying about space limitations.
Ticketing and Booking
Booking a Greyhound bus ticket is a straightforward process, and you have several options to choose from:
1. Online Booking
The most convenient way to book your Greyhound ticket is through their official website. The online booking system allows you to select your departure and arrival locations, choose your preferred travel dates and times, and even select your seat.
2. Greyhound Stations
Greyhound has numerous bus stations and ticket counters across the United States and Canada. You can visit one of these stations in person to purchase your ticket and receive assistance from Greyhound staff.
3. Third-Party Agents
In addition to their website and stations, Greyhound tickets can be purchased through third-party agents, such as travel agencies or online booking platforms. Be sure to verify the authenticity of these agents to avoid scams.
4. Mobile App
Greyhound also offers a mobile app that allows you to book tickets, track your bus in real-time, and access important travel information right from your smartphone.
Types of Tickets
Greyhound offers several ticket options to cater to the diverse needs of travelers: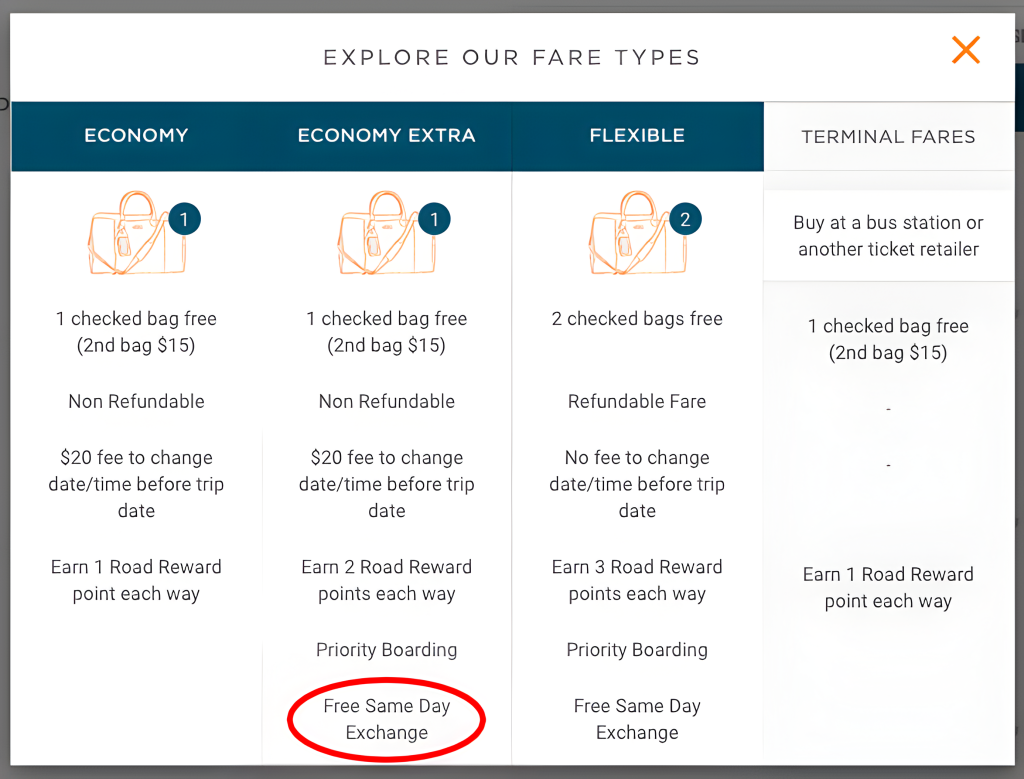 1. Economy Fare
The economy fare is the standard ticket option that provides a comfortable and cost-effective way to travel on Greyhound buses. It offers all the amenities mentioned earlier and is available for all routes.
2. Flexible Fare
The flexible fare allows you to change your travel date or time without incurring additional fees. This option is ideal for those who may have uncertain plans or need flexibility in their schedule.
3. Premium Fare
The premium fare offers extra benefits, such as priority boarding and a fully refundable ticket, providing peace of mind to travelers who want added convenience.
4. Student Discount
Greyhound offers discounts to students with a valid student ID, making it an affordable option for those pursuing their education away from home.
Greyhound Rewards Program
Frequent Greyhound travelers can benefit from the Greyhound Rewards program. This loyalty program allows you to earn points every time you travel with Greyhound. These points can then be redeemed for free tickets, ensuring that your loyalty to Greyhound is rewarded.
Safety and Security
Greyhound places a strong emphasis on the safety and security of its passengers. Their buses are equipped with safety features such as seatbelts, and their drivers undergo rigorous training to ensure safe driving practices. Additionally, Greyhound has implemented enhanced cleaning procedures in response to the COVID-19 pandemic to protect passengers and staff.
Customer Service
Greyhound is committed to providing excellent customer service to its passengers. They offer customer support through their website, phone, and social media channels, allowing passengers to get assistance with booking, ticket inquiries, and travel-related questions.
The Greyhound Experience
To truly understand what Greyhound has to offer, it's essential to consider the overall travel experience. Greyhound is an excellent choice for those who prioritize affordability, convenience, and the opportunity to explore various destinations.
Pros of Traveling with Greyhound
Affordability: Greyhound often offers competitive ticket prices, making it an attractive option for budget-conscious travelers.
Extensive Network: Greyhound's extensive route network connects a wide range of destinations, including major cities, smaller towns, and rural areas.
Comfortable Amenities: With reclining seats, Wi-Fi, power outlets, and more, Greyhound provides a comfortable journey, especially for long-distance travel.
Flexibility: The variety of ticket options, including flexible fares, allows travelers to tailor their journey to their specific needs.
Cons of Traveling with Greyhound
Travel Time: While Greyhound is a cost-effective option, it may take longer to reach your destination compared to flying or taking a train, especially on cross-country routes.
Limited Routes: While Greyhound's network is extensive, there may be some destinations that are not easily accessible by bus.
Conclusion
Greyhound Lines has a long-standing history of providing affordable and convenient bus transportation across North America. With a modern fleet, various amenities, and a commitment to passenger safety, Greyhound offers a compelling option for travelers looking to explore different parts of the continent without breaking the bank.
Before booking your next trip with Greyhound, consider your travel needs, the amenities you require, and your budget. Whether you're a student on a budget, a traveler seeking flexibility, or someone looking for a comfortable long-distance journey, Greyhound has a ticket option to suit your needs. So, the next time you plan a trip, give Greyhound Lines a thought and embark on an adventure that connects you with the heart of North America.