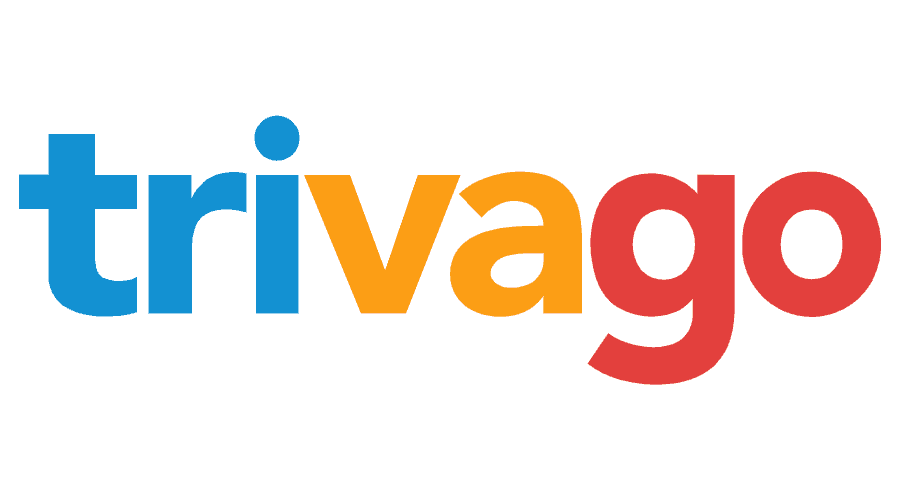 What is Trivago?
As an app to help you book train tickets, Omio is incredibly convenient and seamless! Everything is in one place and in English (or in the other 20 available languages ​​if English is not your priority). either). When traveling in Europe, understanding each country's train ticket reservation system can quickly become a nightmare.
Booking international transport, in particular, can be difficult and intimidating at times. Add potential language issues to that and it quickly becomes overwhelming. Omio makes it easy to book cross-border travel. Pre-book your Omio train or Omio plane ticket so you don't have to buy last minute tickets during your trip!
Searching for Rooms on Trivago
You can search for hotel rooms in any city across the world. All you have to do is select the destination, travel dates, and the number of travelers.
After typing in all the required travel information, the search results will display the following information:
Hotel name
Best price
Next three best prices
Trivago user review score
Hotel amenities
Distance from a notable landmark
When looking for a place to stay in Las Vegas, the search results were very similar to the other hotel booking sites Expedia and Priceline. The one primary advantage for Trivago is their landmark proximity. Hotels on the Vegas Strip are measured by their distance to the Bellagio Fountains. Other hotels might be measured by their proximity to the airport.
You could easily find out this information with a web search, but Trivago is doing their best to keep you on their site for the entire booking process. They even have an overhead map function that lets you zoom in to see the nightly rate for all hotel listings.
Another awesome feature of Trivago's overhead map is the "Show Top Deals" button that only shows hotels with sharp markdowns. For example, this feature showed a 70% discount from the normal nightly rate at the Elara Suites for only $229 a night while the other travel booking sites were charging $281 for the same room.
Hotels will advertise exclusive Trivago nightly rates that are cheaper than the other third-party listings. Even if you must visit Priceline or Expedia to get the rate, this same exclusive rate will be hidden from travelers that go directly to Priceline or Expedia to browse the exact same hotel listing.
Advanced Filters of Trivago
Like other hotel booking sites, Trivago offers advanced filters, allowing you to filter results by star rating, distance from major attractions, nightly price, amenities, and hotel name. They also offer one of the most comprehensive lists of additional filters to help you find child-friendly hotels, on-site amenities like casinos and spas, and niche hotels like theme hotels, spa hotels, and health resorts. .
Trivago-only Prices
One of Trivago's drawbacks is that it doesn't offer reward programs like Priceline, Expedia, Hotels.com, etc. This allows you to earn points for each purchase that can be redeemed for award travel. Yes, you can earn these points because trivago directs you to pay for your stay on one of these booking sites, but even if you use trivago regularly, you may not always book through the same site. not.
To compensate for this, trivago offers special offers. Click the top deals button on trivago or see the icon on the booking page.
You won't always find exclusive deals, but Trivago does an excellent job of offering competitive prices to other metasearch portals and third-party booking sites. Even if you want to compare prices when booking directly from the hotel rather than on a third party website, trivago allows you to complete your comparison shopping efficiently!
Maximize your trivago experience
Trivago is a price comparison site that allows you to compare prices for bookings directly through hotels or third-party travel sites, so there is a consistent way to get the most out of every trivago experience.
A flexible rewards credit card like Chase Sapphire Preferred may be your best option. Earn 2 points for every dollar spent on travel purchases. It doesn't matter if you book directly with the hotel or through a third party site like Priceline, Expedia or Hotels.com. If your booking site offers a loyalty program and Chase Ultimate Rewards points, you're essentially earning double reward points. In addition to all travel rewards collected through Trivago, you will also earn 2 points on all restaurant purchases and 1 point on non-travel restaurant purchases.
Other travel credit cards only earn reward points when you book directly with the hotel. Hotel prices are not always the cheapest. So use a site like Trivago to compare prices from multiple sites in one place. If you don't have a flexible Travel Rewards card, you may have to sacrifice Rewards points for a better room rate.
Is Trivago Worth It?
Despite some of Trivago's recent setbacks from a business perspective, trivago is still an effective hotel search engine.They quickly offer the best prices on the internet.Trivago always offers the best Do you offer deals? No, but no travel website does this. However, when you book with Trivago, it's easy to find great deals with fast service and advanced search filter options.