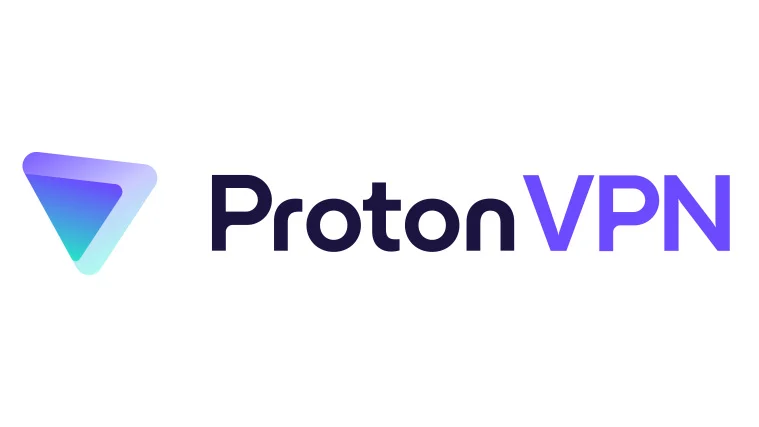 Proton VPN is a reliable and fast VPN provider that is part of the larger Proton product line. This provider features security features that guarantee security and online anonymity.
Based on a privacy-friendly country (Switzerland), a strict no-logs policy, and anti-hacking encryption, Proton VPN ensures you are protected. Plus, it has a great free version that can unblock Netflix.The paid plans are good for streaming and torrenting as well as keeping you anonymous and safe.
Proton VPN features
Proton VPN was first released in 2017, not that long ago compared to other best VPN services. But that doesn't make it any worse. The provider has focused on improving its app, but in 2021 it also released an ad blocker (NetShield), implementing the WireGuard tunneling protocol and his VPN accelerator.
You can check out all Proton VPN features below.
Secure core
As you might guess from the name, the secure core server has nothing to do with being more advanced than other servers. It's actually a dual VPN feature that allows you to connect through two VPN servers. Connect to a VPN server from your device. Then connect to another his VPN server and finally reach your destination.
What's new, though, is that the first VPN server in the chain is always located in a privacy-friendly location. Of course, since you're using two VPNs, your speed will be very slow. Second, if all your servers are no-logs, do you care? Still, the extra security is welcome.
Quick Connect
After installing the Proton VPN app, you will immediately notice the Quick Connect icon. By default, it is set to automatically connect to the fastest server. However, you can customize it to your liking.
Click the Quick Connect button to specify the country or server type you want to connect to. Save time and it will be shared by the app as long as the tunneling protocol you choose is supported by the device. Note that configuring the client to use OpenVPN on Windows will not work on Mac, which only supports IKEv2.
Alternate routing
This feature is used by all Proton services to combat anti-censorship. Alternate routing is built into all clients. It turns on automatically when the app detects that your connection is censored. The app then tries an alternate connection to reach the Proton server.
This feature is enabled by default. To disable it, you have to go to advanced settings and turn it off. However, under normal circumstances, the alternate routing method is not triggered, so leaving it on does little harm.
Is Proton VPN safe?
Proton VPN is as safe and secure as any VPN service. Equipped with strong military-grade AES encryption and tunneling protocols. All apps are open source, so anyone can review the code to make sure it's safe to use. Additionally, their privacy policy promises to keep no logs and collect user information.
Encryption protocols
Like many popular VPN service providers, Proton VPN uses AES-256-CBC encryption for connections to its server fleet. So use a key length of 256 bits. It cannot be cracked by brute force, even with the most powerful hardware available today. This means that as a VPN user, no one is watching what you are doing online.
To establish a connection between your device and a VPN server, the service uses several tunneling protocol options.
WireGuard, OpenVPN (TCP or UDP variants), IKEv2/IPsec, Stealth.
Open-sourced
Historically, Proton VPN has been a closed source provider, like many other VPN providers on the market. Not long ago they did a complete 180 degree turn and moved all their apps to open source. You can visit their GitHub and read all the documentation yourself.
It has also publicly stated that it will invest in third-party security audits. So not only is this a clever PR move, but it also creates additional security. We don't have results yet, but we'll let you know if there are any changes.
Customer support
If you run into any problems, your first stop is the Proton VPN Knowledge Center. There you will find different categories such as speed and bandwidth, download and setup. Each category corresponds to a specific type of problem you may be experiencing.
If you still can't find an answer, you can create a support ticket. It will be sent by email, so you will receive a reply directly to your inbox. Paid users can expect a response within a few hours. Free users usually have to wait a little longer.
European users will get the best experience as account her manager appears to be there. If you're from another continent, you're likely to have longer wait times for customer support, so keep that in mind.
Proton VPN review summary
Proton VPN is a great VPN service and actually one of the best. The free version can also unblock Netflix, making it ideal for streaming. The paid plans were also able to unblock HBO Max and other popular streaming services. However, the server can be busy, so make sure you are connecting to a server that is not.
Proton VPN is also a good option for torrenting. All paid plans offer P2P file sharing and the provider is a no-logs, open-source service. This means that your online activity is completely anonymous, but Proton VPN reserves the right to change its terms of service at any time.
Overall, Proton VPN is a quality VPN service and a reliable partner in your quest for privacy, especially if you're looking for a free VPN.